Online Banking
If there were 25 hours in a day, you'd use them all. You have a lot of things on your schedule that are important. We want to help you make the most of every minute! That's why we're happy to announce Internet Banking with Verus Bank of Commerce.
With Internet Banking, you'll have more time for the truly important things. Our banking resources will be at your fingertips 24 hours a day - ready when you are. While making your cash work harder, Internet Banking can also make your life easier. Bill payments can be set up to pay every month automatically. Other transactions will take a fraction of the time you may be spending now.
What You Need
All you need to use Internet Banking is any computer that can access the Internet, plus a secure browser, the latest releases of Netscape, Internet Explorer and America Online are usually compatible, with a few exceptions. Please contact us for information about a specific version or browser type.
How Much Does it Cost?
There is no additional charge for our customers to use Internet Banking in order to access account information, download transaction files and transfer funds between accounts.
Online Bill Payment is available for individuals and business customers. Other than government taxing authorities, or court-directed payments such as alimony or child support, this service allows you to pay virtually anyone - companies or individuals - at any time. You can even schedule to pay recurring bills, such as car, mortgage and insurance payments.
How to Enroll
New customers are invited to visit us at Verus Bank of Commerce to apply for an account and enroll in Internet Banking. We are located at Verus Bank of Commerce, 3700 South College Unit 102 · Fort Collins, CO · 80525 and our phone number is (970) 204-1010.
How to Get Help
We're here to answer your questions during our regular business hours at (970) 204-1010, or if you have questions about a payment on Bill Pay, please contact our Bill Pay provider at 1-866-214-0873.
Your Information is Secure and Private
You can feel as secure and confident as you do when you walk into a bank lobby. Internet Banking uses the highest level of security in the industry to guard the privacy of your account information and transactions. Get more security information here.
Enhanced Login Security
We have recently implemented Enhanced Login Security for our Online Banking systems. Enhanced Login Security is an additional layer of protection beyond the username and password that you currently use to login. Learn more about Enhanced Login Security.
*Files are in PDF format; Acrobat Reader required. Get a copy of
Acrobat Reader
.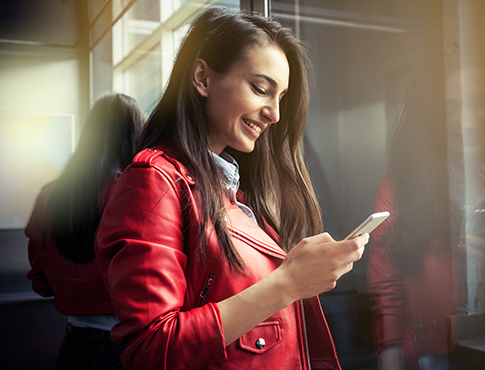 PERSONAL
Checking Accounts.
Find the best choice to manage your personal finances today.