Introducing a New Age of Business
Now you can find out your business' cash position right away - and act instantly on this information. Business Cash Management puts fast, full-time financial control in your hands. You can transfer funds to cover anticipated debits. Draft customer accounts for pre-authorized payments. Use ACH to pay your payroll. Initiate ACH transfers - all with just a few clicks of your mouse.
While making your company's cash work harder, Business Cash Management can also make your job easier. Initiating transactions will take a fraction of the time you may be spending now. Or you can delegate tasks to your staff, with the confidence that their access and abilities will be restricted as you specify. Shift into the fast lane of business with Business Cash Management. Equipped with this integrated suite of financial tools and 24 x 7 account access, you'll be able to manage your cash flow more efficiently and effectively. It's a new age of control, convenience, and security for businesses like yours.
Cash Management
A business' use of information reporting and transaction initiation to efficiently and effectively manage its funds. Our Business Cash Management Product Offers You The Ability To:
Review account information

Set up automatic email alerts

Move funds between accounts via book transfers

Concentrate and disburse funds via ACH

Originate payroll via ACH

Reconcile your accounts

Place stop payments

Export a file of your transactions to QuickBooks®, Quicken®, or a comma-delimited file format

Provide different functionality to different staff members, and control the accounts and services they may access

Request customer service or keep up-to-date with what's new via email
Business Move Fast - Don't Get Left Behind
Call your representative TODAY to learn more about Business Cash Management.
Use the power of the Internet to save time, increase efficiency - and shift your business into the fast lane. To find out about moving into the Internet Age with Business Cash Management, contact your representative at (970) 204-1010.
New customers are invited to visit us at Verus Bank of Commerce to apply for an account and enroll in Cash Management. We are located at Verus Bank of Commerce, 3700 South College Unit 102 · Fort Collins, CO · 80525 and our phone number is (970) 204-1010.
Businesses today need fast, flexible ways to manage their cash, with 24-hour, seven-day-a-week access. Business Cash Management gives you unparalleled control, with balance reporting, multiple disbursement and payment options, and a host of other features to help you optimize your cash flow.
With Business Cash Management, you save time and effort by managing your financial position through the Internet. You can review and download account information whenever you wish.
You can feel as secure and confident online as you do when you walk into the lobby of our bank. Business Cash Management uses advanced Internet security algorithms to guard the privacy of your company's information and transactions. State-of-the-art permission controls protect sensitive information. Get more security information.
Get more information about Consumer Protection.

Protecting your privacy is important to us. To learn more, please review our Privacy Policy.
We have recently implemented Enhanced Login Security for our Online Banking systems. Enhanced Login Security is an additional layer of protection beyond the username and password that you currently use to login. Learn more about Enhanced Login Security.
View current balances and available cash for all your accounts. You can even have the system e-mail you when a high or low account balance requires action.
Initiating ACH takes only a few moments. You can set up future payments anytime you wish, and review all pending transactions.
Business Cash Management is designed for multi-user access, subject to permission limits that you specify. You can instantly add, delete, or modify user access to the system.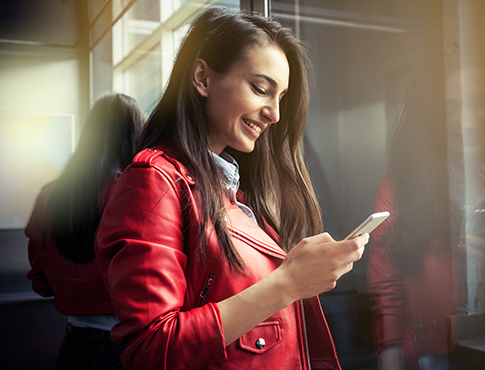 PERSONAL
Checking Accounts.
Find the best choice to manage your personal finances today.